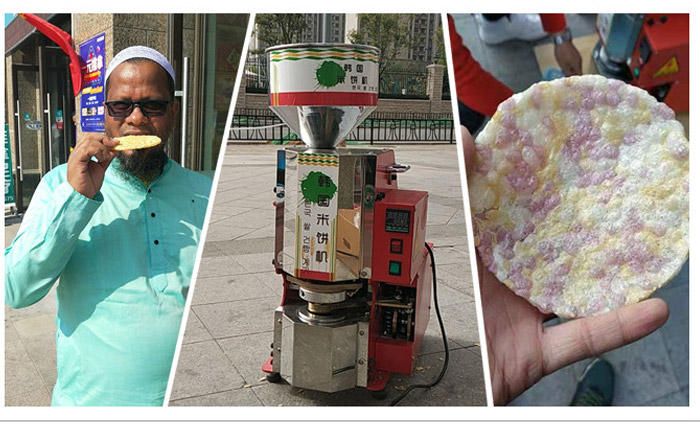 Rice Cake Machine is a new design from Dragons Machine. A Bangladesh customer is very interested in this Rice Cake Forming Machine.
  Rice Cracker Machine is advanced and fully automatic, which can produce various kinds of rice cakes, such as corn flavor cake, pumpkin flavor cake, onion flavor cake, etc. Field processing is fully automated, efficient, healthy, green and environmentally friendly. Rice Cake Puffer is conducive to the absorption and digestion of nutrition and is deeply loved by young people, middle-aged people, the elderly, especially children.
  For more details regarding Cereal Cracker Machine, please contact Dragons Machine.