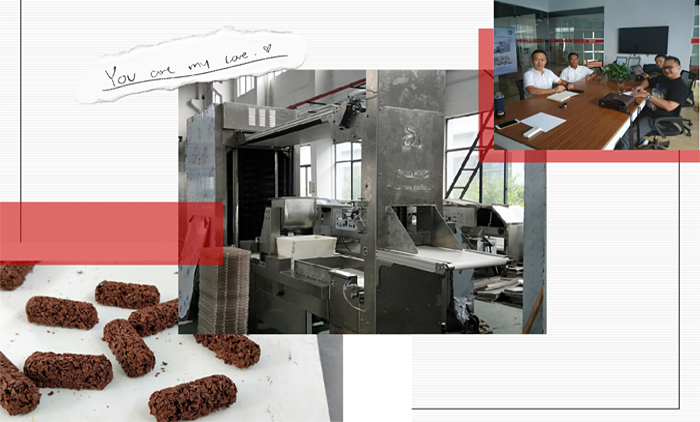 Oat Choco Forming Machine
Oatmeal chocolate is one kind of popular healthy snacks in the market. People who want to lose weight always choose it as an ideal food choice.
We welcome customers from Indonesia to check Oatmeal Chocolate Machine, who has brought their own materials to make the new kinds of products. We're happy that the trial running is successful, complete and continuous. The customers are satisfied with Oat Chocolate Bar Machine, also give us much useful and valuable advice to for improvement.
Oat Choco Forming Machine made by Dragons Machine is the first and only automatic and continuous machine in China. For more details regarding the specifications and trial running, please contact Dragons Machine.