Pet Treats Trends in Year 2020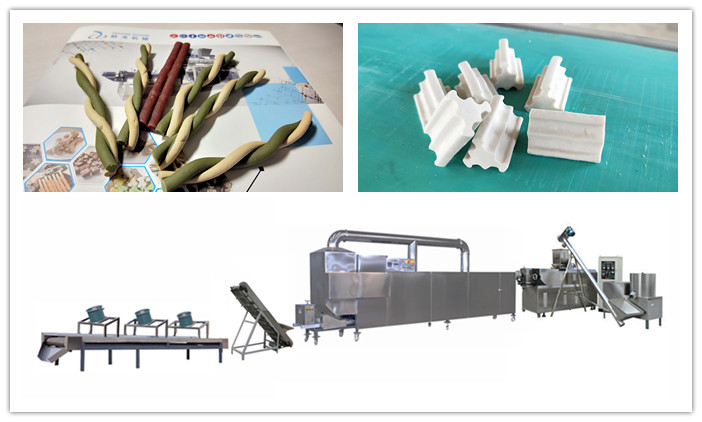 The growing demand by pet owners for healthy, nutritious pet snacks and treats has led to an explosion of innovative products. Here's a look at the top emerging pet snack and treat trends for 2020, which include creative new approaches to sustainability, clean label, and of course, health.
Trending pet snacks include those containing protein from alternative animal sources like alligator or venison, as well as crickets and other insects. Plant proteins, such as garbanzo bean flour, are another popular way pet snack manufacturers are meeting the demand for more sustainable proteins.
It is what Dragons Machine could supply for you! We manufacture Pet Treats Extrusion Line to produce double-color treats, single-color treats, twisting treats, etc. The size and shape can be various by easily changing the molds. Also, the advanced extruding technology is easy to match kinds of materials and formulations to meet dog's chewing habits, and beneficial to their body health and dental clean.
For more details regarding Pet Treats Machine, please contact Dragons Machine. We design, customize and supply complete solutions free of charge, as your demands.