Muesli Bar Cutting Machine is Delivered to Australia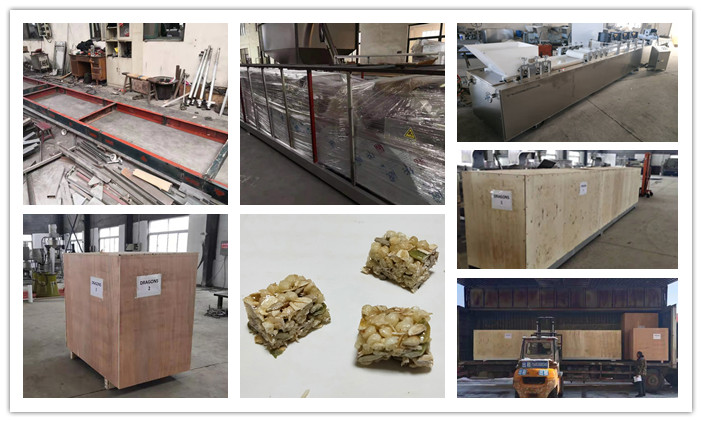 Muesli Bar Cutting Machine is a continuous equipment to produce muesli bar, peanut chikki, sesame brittle, granola bar to meet various kinds of materials and recipes. With successful trials for several times, we thanks for Australia customer's final decision to choose us as the supplier.
Now the ordered Sesame Bar Cutting Machine has been delivered to the seaport, and I want to share the whole procedures to pack Peanut Chilli Machine strongly.
We could see that the tray is not made by wooded, but iron steel, also Cereal Bar Cutting Machine is wrapped with shrink film to prevent the moisture and protect the motor, electric parts and touch screen. After loading Granola Bar Machine on the tray, we wld some steel bar besides the equipment to well fix it. The outside wooden cases are made by export fumigation materials, so no need worry about any troubles while deal with the import procedures. Finally, the marks and case number is used to mark the wooden cases.
Nice trip, Fitness Bar Machine, let's see you again at Australia!
For more details regarding Energy Bar Cutting Machine, please contact Dragons Machine.