Dragons Machine has finished an Oat Chocolate Machine for a Russian customer, and already passed the on-site inspection by the customer. So we have disassembled the machines and packed it properly.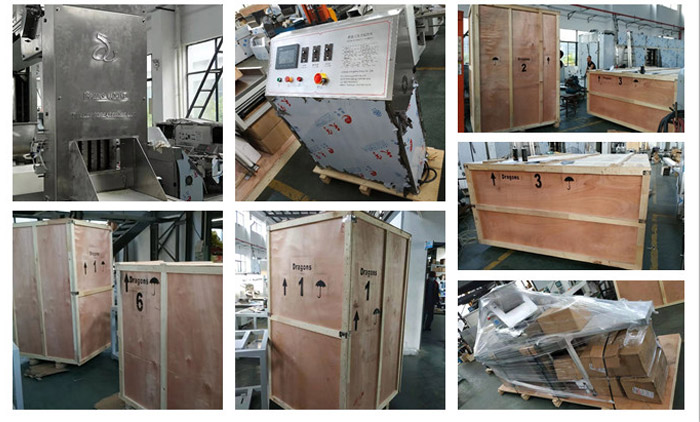 Oat Chocolate Machine
The whole Oat Choco Bar Machine has been completely cleaned, and all the driven parts are being lubricated by lubricator. Then the machines are well fixed onto the wooden trays and wrapped with plastic film. The package we use for Oatmeal Choco Molding Machine are export standard fumigation wooden cases, and each one is painted with mark, number and necessary symbol of shipment.


Now, we wait for the container coming to load the wooden casesand hope our respected customer could earn money with our Cereal Chocolate Machine. It must be a worthy investment, and we always believe it.

For more details regarding Oat Cereal Bar Machine, please contact us, Dragons Machine