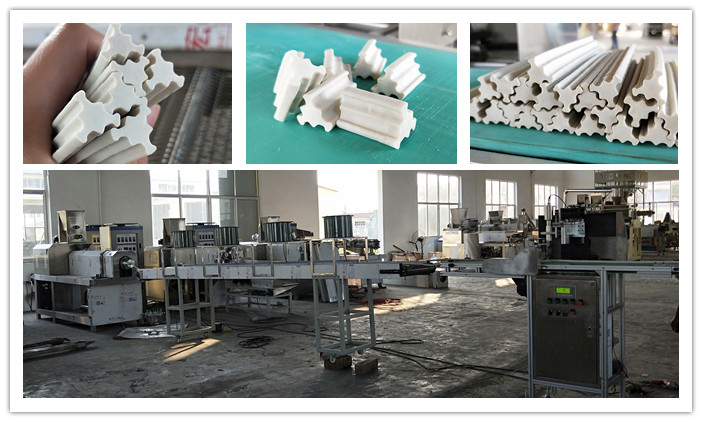 On Oct. 10, Dragons Machine made a successful test running with Dog Snacks Extrusion Machine. Dog snacks or pet treats are popular products in the pet food industry, which act as a useful tool to clean the dog's teeth and meet the dog's chewing habits. The procedures of Pet Snacks Machine includes: Mixing materials - Extruding to form shape - Cooling materials - Cutting as required length - Cooling pet treats.
  Dog Chew Machine could produce single-color or double color pet treats as the customer's requirements. If adding our patented Twisting Machine, twisted pet treats can be made. Pet Chew Jerky Machine with the principle of win-win, we hope to help you make more profits in the market. An opportunity is not to be caught, but to be created. Any trading companies or distributors from any country are welcomed.
  For videos of Dog Chewing Bone Machine, please contact us, Dragons Machine.